Damaris Drewry Ph.D. offers innovative solutions for long-standing physical or emotional issues. If you are looking for an out-of-the-box thinker who can help you find and resolve core issues effectively and relatively quickly you have landed on the right website!  You can get a 20-minute consultation to see if she can help you with your issue (no charge) using alternatives to traditional psychotherapy. Here are some issues you can get expert help with:
Sleep Apnea
Auto-immune issues
Panic/anxiety/depression
Emotional Eating
Repeating relationship patterns
Narcissistic parents
Narcissistic bosses and other job problems
A general feeling of surviving rather than thriving
Benefits of Beyond Talk Therapy® are all about YOUR needs, not a generic protocol. Get:
RESULTS
SELF-HELP TOOLS to maintain your progress
EMAIL SUPPORT between sessions
CONVENIENCE – SESSIONS OVER THE PHONE or VIA SKYPE worldwide.
---
Dr. Drewry: "In 25 years of private practice I estimate that 90% of clients have issues rooted in traumatizing events that they may have forgotten or dismissed as unimportant. Childhood abuse and neglect can cause a huge range of physical issues. Browse this site and see how trauma is at the bottom of almost everything. My clients all say they get faster and more effective results in one session with me than in other therapies they have tried. I use Energy Psychology – Emotional Freedom Techniques and Neuro-Linguistic Programming to clear core issues. If you don't know anything about those methods, don't worry about how I work.  We focus on solutions and results together."
---
Following are just a few kudos from happy people who had no idea that
traumatizing events were at the bottom of their intense distress.
All of these people had no idea that past traumatic events caused their problems today.  All of them learned how to use Emotional Freedom Technique (EFT-Tapping) to clear their own issues. You can watch this 20-minute interview with Dr. Drewry about how trauma works. You can read more  testimonials here.
CALL for free 20-minute consultation (678) 726-2029
A lifetime of traumas resolved: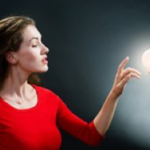 "On the recommendation of a friend, I came to Damaris bound up by a lifetime of traumas. I needed a path to health and a peaceful state of mind.  Almost immediately she helped me understand the connections between the past challenges I had faced and my present condition.  I began to see and feel things more clearly and experience healing from old wounds. After three sessions I can say Damaris is gifted with a breadth of insight, intelligence, training, and intuition.  I highly recommend her."  Anne W. – Asheville NC 2015
---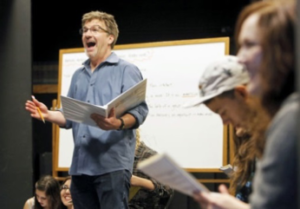 Art A. in Tucson, AZ– People Magazine Teacher of the Year 2013
"I cannot state strongly enough how much my work with Dr. Drewry helped me.  After experiencing a trauma at work and doing all that I could with traditional talk therapy, Dr. Drewry was able to help me actually get through the pain and recover my sense of personal power very quickly using her Beyond Talk Therapy™ approach.  Her mind-body Energy Psychology methods are truly amazing, and on top of that, they're easy to maintain and keep going. 'Life-changing' and 'life-saving' are not overstating this work and its effectiveness.  Thank you, Dr. Drewry."
---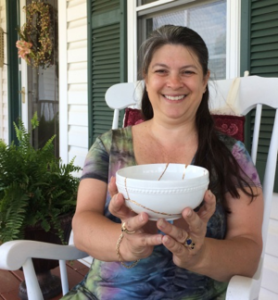 Karen in Asheville NC
"I hate to be one of those "it changed my life" people… but working with Damaris and Beyond Talk Therapy™ did! After our first session I had the best night's sleep that I have had in years! I still woke up a few times during the night, but I was able to fall back asleep quickly and DEEPLY. The first session had a profound effect on me, but it took another session for the deeper changes to take place and I felt a significant shift. When I got the session recordings I did listen to them and practiced the tapping with EFT along with the clearing part and I do believe this process helped me integrate the new way of thinking. I had heard of EFT (tapping) but never used it – I got fast results.
My life used to feel like a fractured bowl that I was struggling to hold together – now it is being glued back together! (see photo of Karen holding a beautiful bowl she made after her sessions) I was able to reframe my disappointing relationships with men in my life, and no longer carry the heavy burden of anger and resentment"
---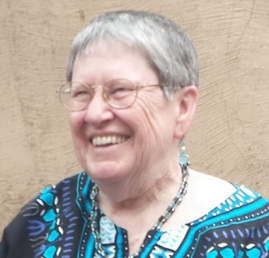 "This one Beyond Talk Therapy™ session was amazing: I've had severe skin allergies from the time I was born – serious enough to put me in Denver Children's Hospital for a whole year when I was a baby.  I was allergic to foods, plants, all animals…all my life. When I was pregnant I had boils all up and down my legs.  At the time of the session I had breakouts on my hands and legs. Damaris helped me find the causes of the problems which were rooted in old trauma experience. She used her unique spin on Emotional Freedom Technique (EFT)  to teach me how to clear them, and I have had no problems since then. Now I'm petting dogs and cats when I want to, and have had no breakouts anywhere, since then. I thought I was going to live the rest of my life breaking out from everything I ate and everything I touched; this has been a profound change for me.  Now I have no skin allergies at all! That was 100% elimination of my symptoms in 1 session!  – Linda in Tucson.
---
Katy describes the trauma resolution results she experienced in three sessions with Dr. Damaris Drewry
Her sleep apnea symptoms were greatly reduced and she does not need a CPAP. She was amazed by the "side benefits" of clearing the lingering effects of various traumas that were causing her physical and emotional distress.